Have you tried fad diets?
Have you tried eating less or even starving yourself?
Have you tried exercising?
If you answered yes to any of those questions, but are still not happy with your weight, there may be several things happening.
This picture below explains why fad diets do not work:
Traditional Diet vs. Cleansing


*One of the ways the liver deals with impurities is to increase body fat to enfold these impurities to protect the body from their influence. Diets are not successful for long term weight loss because they don't address the need to cleanse the body of impurities.

 
This Is How You Are Able To Shed Pounds WITHOUT The Rebound !
Cleansing is a safe, healthy, and natural way to achieve a healthier, leaner body.
This is NOT a starvation diet or a colon cleanse!

Being overweight increases your risk of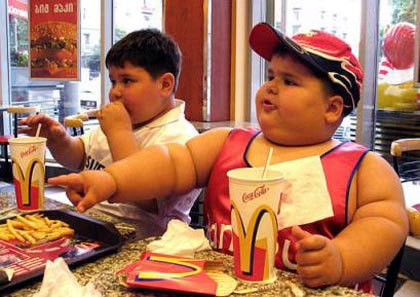 Chronic Fatigue

Arthritis


Heart Disease

Certain Cancers

Hiatal Hernia

Stroke

Deep Vein Thrombosis

Premature Death 

In April 2005, A new study by researchers at the National Institutes of Health (NIH) published in JAMA concludes that obesity kills 112,000 Americans each year – significantly fewer than the original CDC study
WEIGHT LOSS FACTS
• Obesity contributes to over 300,000 deaths/year in the U.S.
• 81% of people in the U.S. are overweight
• 75 million people go on a diet every year
• 50,000 people start a weight loss program everyday
• Weight loss industry accounts for 40 billion / year –
that is over 109 million / day
• People are getting sicker and more overweight
• 60 diseases are related to obesity
• Obesity has surpassed smoking as the #1 kille

WHAT IS KILLING YOU?
U.S. HEALTH CRISIS . . .• $1.5 trillion is spent each year on health care
• 2.8 billion prescriptions written each year
• 1.1 million deaths from heart disease
• 770,000 deaths from cancer
• 700,000 strokes
• 18 million diabetes
• 17 million suffer from asthma
• 44 million suffer from arthritis





WHY IS THIS HAPPENING? TOXINS!
• Chemicals from food
• Preservatives, pesticides, fertilizers
• Chemicals in our water, over 700
• 700,000 tons of pollution in the air
• Chemicals from cosmetics and cleaning fluids
• Animals are injected with hormones, steroids
and antibiotics
11 DAY DETOX
Our fastest plan is an 11 day cleanse in which clients lose, on average, 7-11 lbs within the 11 days.
To schedule an appointment for your weight loss consultation you may call our office at 518-357-3347.  Marotta Health and Wellness has successfully helped many patients with their weight loss and health goals.  Let us help you with yours!
Request A Free Consultation