Do you suffer from headaches and/or migraines?
Did you know that headaches are NOT normal?!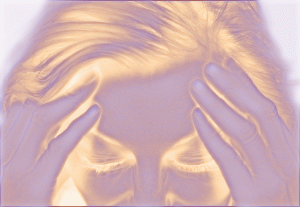 ONLY 1-4 headaches per year is considered normal, any more than that and there is a problem that needs to be corrected!
Did you know that most headaches come from a problem with your neck?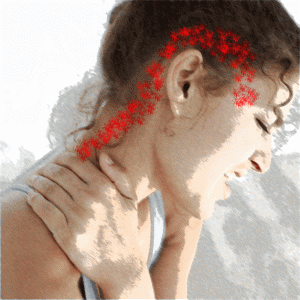 Think about it…
(Read some of our testimonials below)
If you are suffering from headaches and/or migraines it is time to GET THE PROBLEM FIXED!
Drugs and medications will not fix headaches. If they did, then you wouldn't have to take them so often!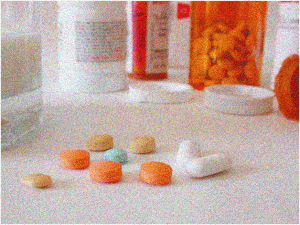 At Marotta Health and Wellness we have been treating individuals with headaches, migraines and neck pain for years with GREAT SUCCESS.
Chiropractic treatment of headaches has been clinically and scientifically proven to be extremely safe and effective, and in most cases people get relief from their headaches IMMEDIATELY.
Call our office today to schedule your appointment for a free consultation and see if Dr. Marotta can help you
finally GET RID OF YOUR HEADACHES!
Dr. Marotta uses non-drug and non-surgical approaches to treating people.
We are conveniently located at:
939 Route 146, Building 200
Clifton Park, NY 12065
518-357-3347
visit our site for more info at http://marottahealthandwellness.com
SEE WHAT OTHERS ARE SAYING!
"Without hesitation I would highly recommend the services of Dr. Antonio Marotta. From the perspective of a chiropractic patient, I value his ability to restore health and help me maintain a quality of life that I might not otherwise be enjoying right now! And from a professional standpoint, I admire, value and appreciate his efforts as service provider in the public health education sector. Dr. Marotta recognizes that musculoskeletal disorders are among the top clinical health risks that we face today, and he addresses that through a variety of corporate wellness initiatives and activities.
It's my hope that my positive experience will encourage you to consult with Dr. Marotta for both personal chiropractic care and professional / public health collaboration opportunities." July 2, 2011
Top qualities: Great Results, Personable, High Integrity
– J. Speenburgh
"There is a new Chiropractor in town and he's creating quite a stir! Time and time again, I hear from people that have either been Antonio Marotta's patients and/or business people that have referred business to him or worked with his business in some capacity and it is unanimous! Antonio is an exceptional addition to the Clifton Park community. He himself is very community minded and always professional. As a Chiropractor, I have heard rave reviews about his knowledge & expertise as well as his ability to make his patients feel at ease during his treatments. Treating those who suffer from Fibromyalgia is clearly one of his strong points as a friend of mine has experienced tremendous improvement with relief of her symptoms since starting treatments with Dr. Marotta a few months ago." January 11, 2010
– R. DuBois
"I have been having a problem with my hand falling asleep and thought it was a pinched nerve in my neck, which had been treated by others, but it just kept coming back. Dr. Marotta finally uncovered the real issue and has helped me with recovery. Dr. Marotta really listens to his patients and provides a thorough evaluation. Check him out…you'll be happy you did!" September 5, 2008
Top qualities: Great Results, Personable, Expert
– R. Parker
"I wanted to recommend Dr. Marotta to anyone having chiropractic issues. Dr. Marotta is friendly, knowledgeable and has helped me make great strides in healing a problem i was having with my sciatic nerve.
His offers a relaxed environment, modern techniques and is a pleasure as a doctor.
Thank you for your help.
Top qualities: Great Results, Personable, Expert
– D. Dunbar
"Antonio provides a valuable service as a health care provider. His training is current with the latest in chiropractic technology and methods. I highly recommend him." July 5, 2009
Top qualities: Great Results, Personable, High Integrity
– R. Butler
"Antonio is a star. He brings creativity and talent together to help his patients. He has an integrative mind and is very good at what he does. I would recommend a visit to his office for anyone seeking to live with greater health." April 22, 2009
Top qualities: Personable, High Integrity, Creative
– S. Brandon